This is the Studio Scale Independence Day (ID4) Alien Attacker - absolutely HUGE model that catches everyone's eye. The model is rotocast in high impact urethane resin so it's extremely strong.
Here's a free BUILD-UP TUTORIAL! Enjoy!
A kit looks like this:
Updated!! Kit now ships with INTERIOR KIT. The interior kit includes: 1 resin rear wall, left wall, right wall, control panel, plastic stock to make the floor. LED kit is available through voodoofx.com
The kit is composed of:
The Main body shell (top and bottom hulls rotocast as one piece)
The control pod
2 pod guns
canopy lattice
canopy lens material
underside carapiece
dozens of inset chips
underside panel (removeable)
template for creating an interior with LEDs
about 8 bone structures that detail the area that connects the pod the body

This is a magnificent and rare kit is cast directly on the filming miniature from Independence Day.
Have a look at the buildup photos: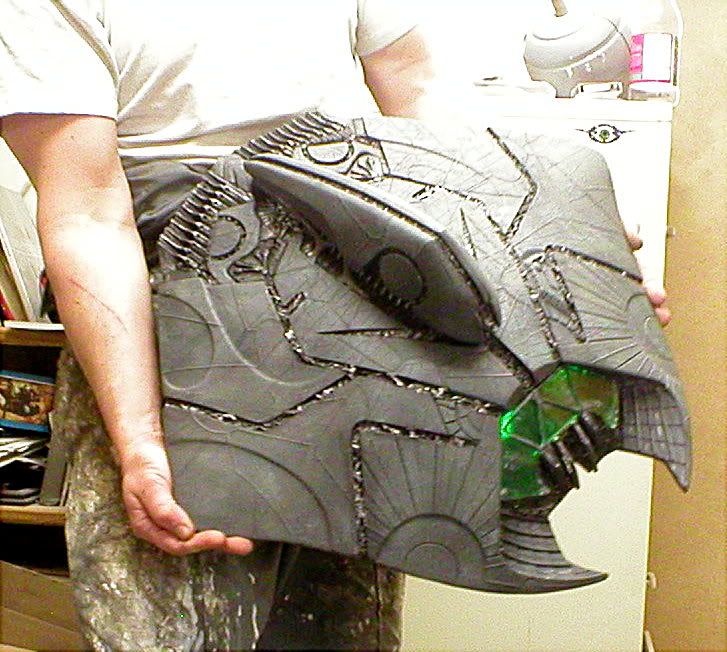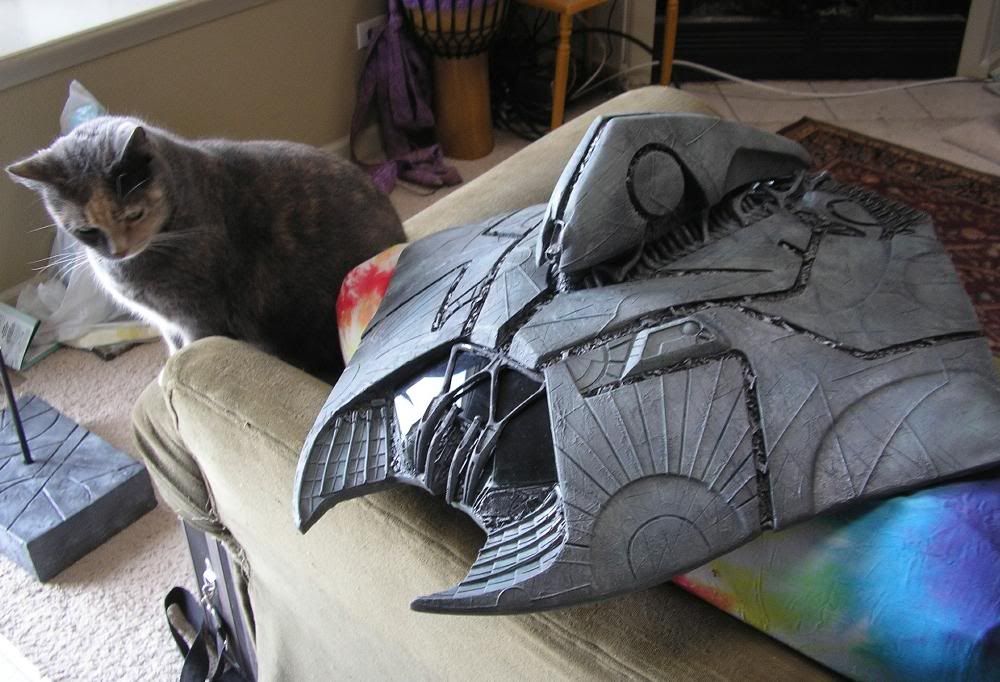 There is an Optional INTERIOR KIT for this model showing here:
Also, there is an optional Electronic kit (soldering required). It is t is $25 with free worldwide shipping. It includes resistors, shrink tubing, on/off switch, battery clip, green LEDs and wiring. Here's the instructions for this kit: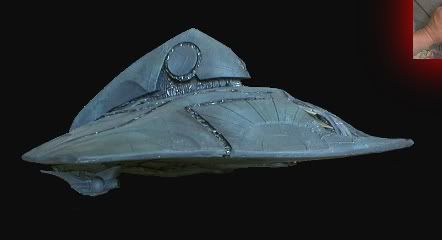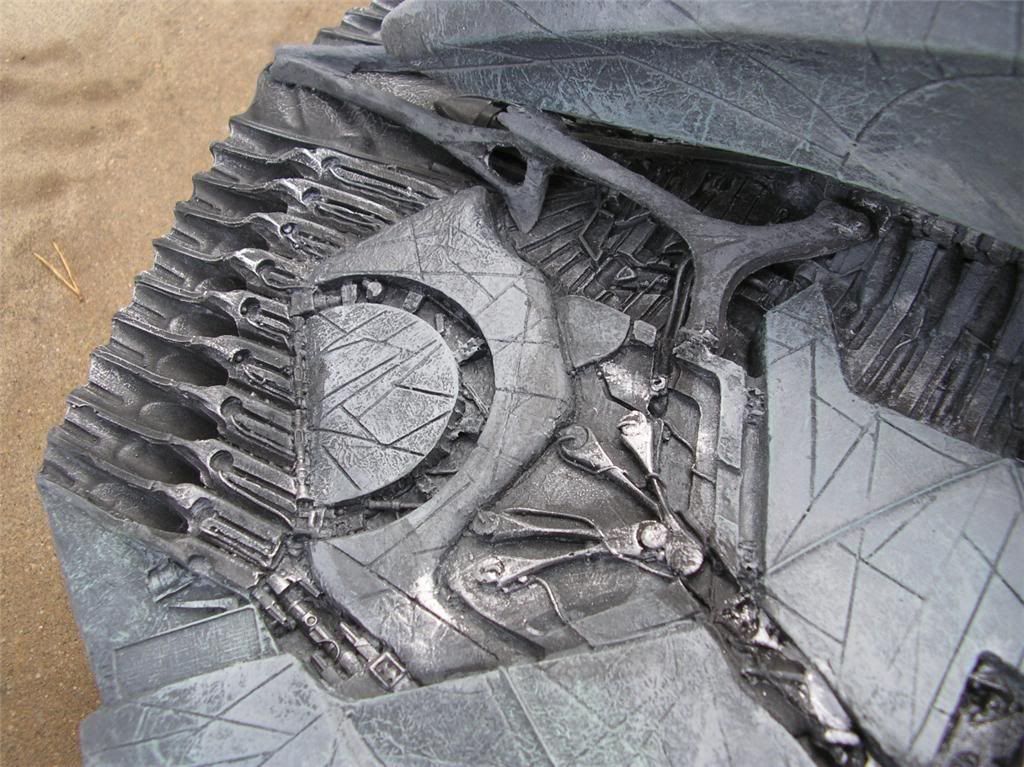 The panel at the bottom can either be attached and blended in seamlessly, OR you can make the panel removeable to allow access to the hollow interior to change out LEDs if you customize the model. This shows the access panel on the underside and the rod support built into the hull.
CLICK TO VISIT THE STUDIO SCALE MODEL WEBPAGE!!!
Be sure to visit the tutorial for this model kit!
BE SURE TO CHECK OUT THE NEW ALIEN STUDIO SCALE NARCISSUS TUTORIALS FOR 2012!!
RETURN TO THE STUDIOS SCALE MODEL PAGE