WELCOME TO THE ALIEN FLAMETHROWER REPLICA PAGE!!
Retooled 2018
This is a BEAST!!! The ALIEN (not Aliens) Flamethrower. This is the one you see Dallas and Parker holding when they get smoked, and Ripley carries it around for the last part of the film.
It's a beautiful design. This project was started with the help of Sean M. and then revisted and completed in 2012.
If you'd like one custom built for your collection, don't hesitate to email me.
Here's what a RAW KIT looks like
THE KIT INCLUDES:
The main body (solid cast!)
Vent housing
2 bottom tanks
1 rear tank with enclosure
tank slide controls
regulator body
regulator knob and endcaps
vent screen
long rod
short rod
fuel injector dial
2 part barrel assembly
emitter
2 handles
2 dowels for the barrel connection
various detail parts
The only extras you need to provide is plastic hosing (home depot), metal rod (home depot) and spark plug housing (any auto store)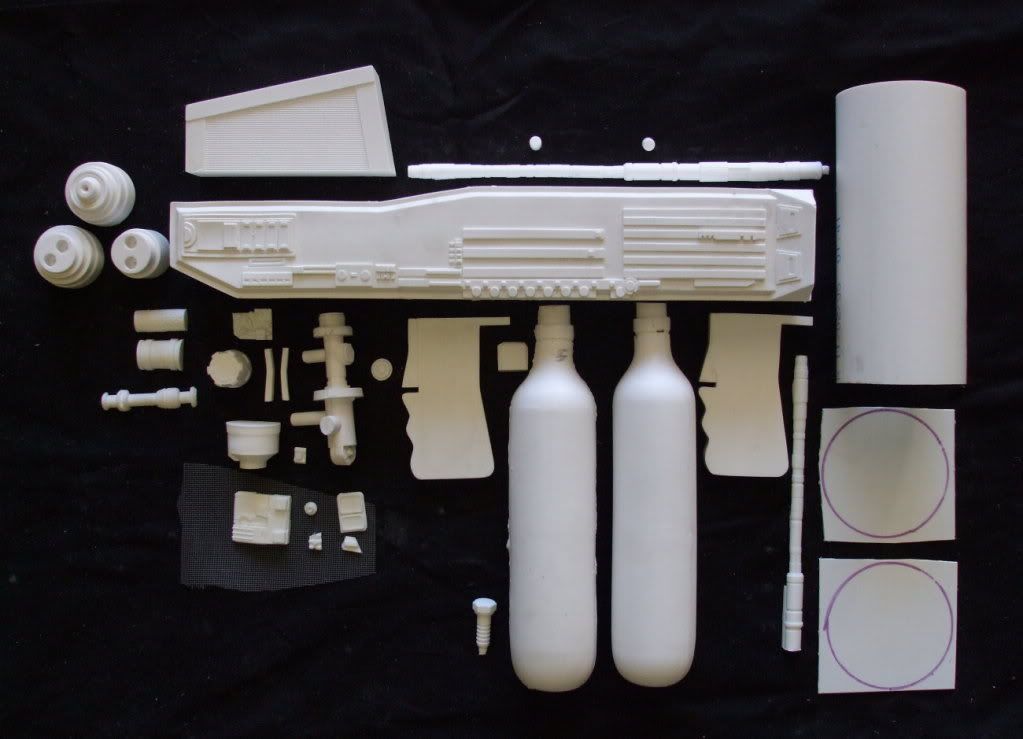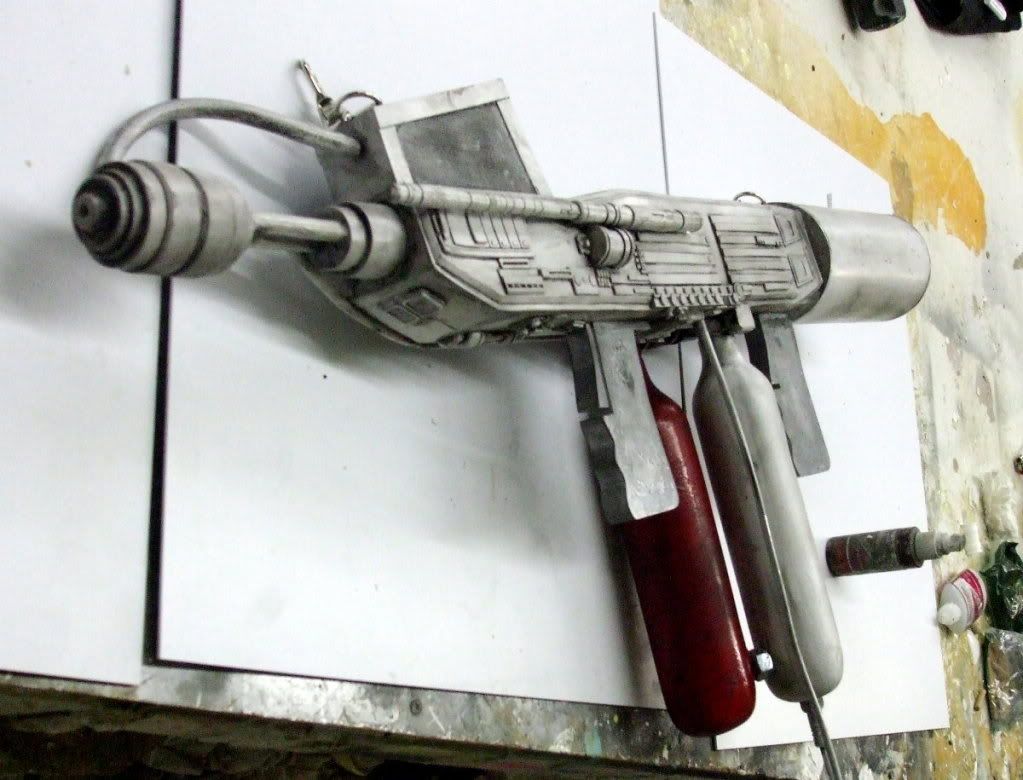 http://io9.com/heres-sigourney-weaver-test-firing-the-flamethrower-fro-1680153096
****UPDATE! These are two new pieces to detail the fuel tanks. They were produced from cad drawings on a laser cutter. I am currently working on a new buildup featuring these details so stay tuned!!
ORDER your kit today!! The price is $289.95 for the entire kit minus the hoses and spark plug housing. I'll include those for a tad bit extra.
______________________________________
Be sure to visit the TUTORIALS area for a video lesson on the buildup of this wonderful weapon.
Also visit the NARCISSUS
Completed Tutorial!